Friday, April 3, 2009
Posted by

Rocco the BT
at 8:22 PM
No comments:

Posted by

Rocco the BT
at 8:18 PM
No comments:

Tuesday, March 31, 2009
Rocco is styling and ready for the beach and the sunshine now that he has on a fresh pair of Doggles! This pair was a steal on Ebay and as soon as Momma can find another pair on sale Dex will be getting some too!
You're jealous of my shades aren't you?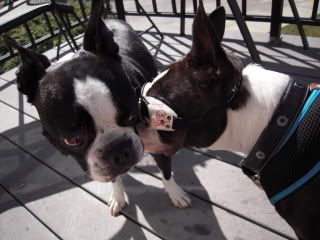 These are Oakleys right Mom?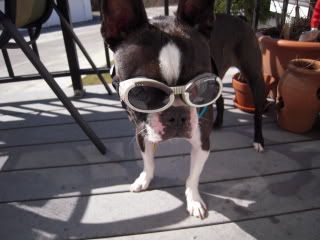 I make these look
good!
BTs were made to rock these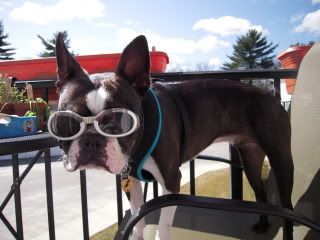 These will be very handy on car rides!
Now I can keep a low profile, keep the papazarri off my back
Ok, Dex, you can try 'em, but only for a minute
I don't know if skulls and crossbones are really my style...
Posted by

Rocco the BT
at 10:48 AM
No comments:

Monday, March 30, 2009
Rocco is featured as PUP OF THE MONTH at A BONE TO PICK.COM!

https://www.abone-to-pick.com/potm.php?target=auth
Posted by

Rocco the BT
at 12:00 PM
No comments: