Friday, March 26, 2010
Both Rocco and Dexter are adopted, each is on his third (and forever) home.
Rescue is important, so many great dogs, including purebreeds and puppies, are euthanized in U.S. shelters daily.
Don't support puppy mills and discourage backyard breeders, think adoption first!
This tag purchased on Etsy not only supports a small business owner, but 20% of each tag sold is donated to rescue support.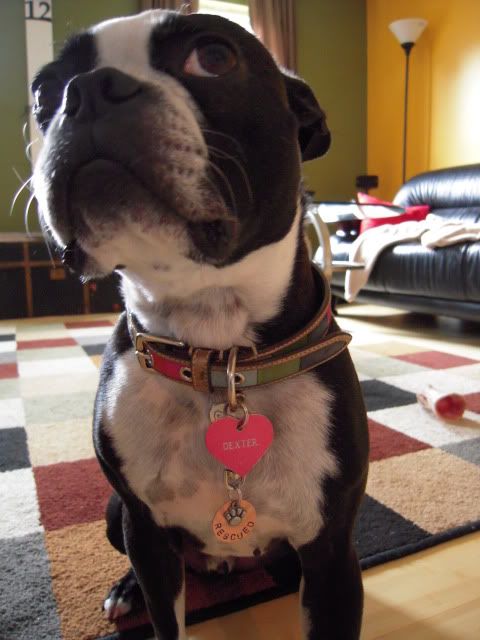 Posted by

Rocco the BT
at 3:53 PM
No comments:

Sunday, March 21, 2010
Well Rocco is anyways. Enjoying the first weekend of New England spring with lots of dog-filled activities and we were lucky to be blessed with an entire weekend free of rain (and snow- hey it's Masschusetts- ya never know)
Saturday the boys joined their friends Foxy and Frye for a nice, long walk through Borderland State Park. Only Rocco ventured into the (mud and) ponds. It was gorgeous 70 degrees and the park was filled with people, horses and lots of dogs- everyone came home refreshed. We came home to spend the afternoon lounging in the sunshine-bathed deck.
Sunday Rocco and Mom took a car ride (one of his most favorite things) to Petco and came home with doggy ice cream to enjoy on the deck. Dexter had a BLAST killing a big blue ball and then trying to hide the spoils of his victory in a bush safe from any potential thieves (Rocco). Rocco got a bath with baby shampoo to help wash off yesterday's pond smell and he has had some dry, itchy skin and dandruff (he also got some children's benadryl to help with the itching).
I moved one of the boys' beds from their room onto the deck to get some fresh air, Rocco took advantage of it to enjoy his bone in the sunshine.
A nice and all too quick first weekend of Spring.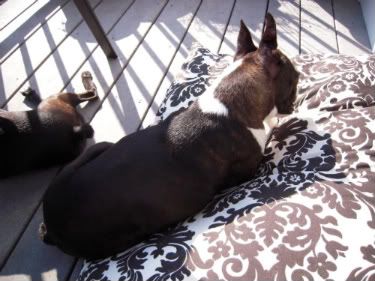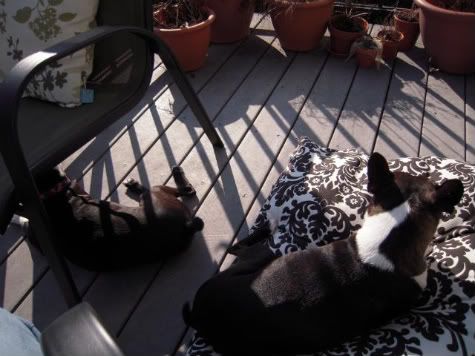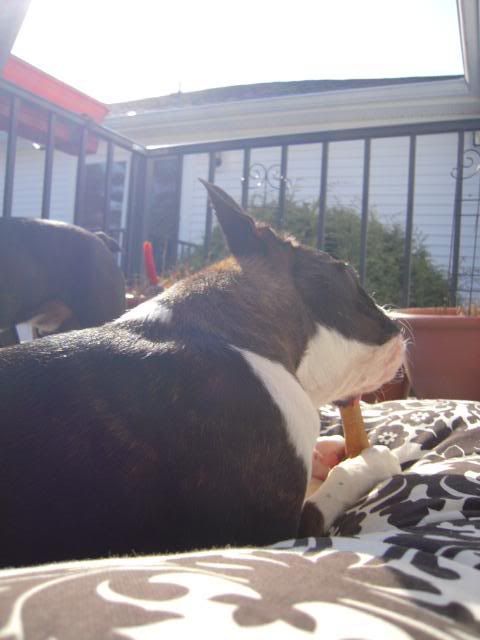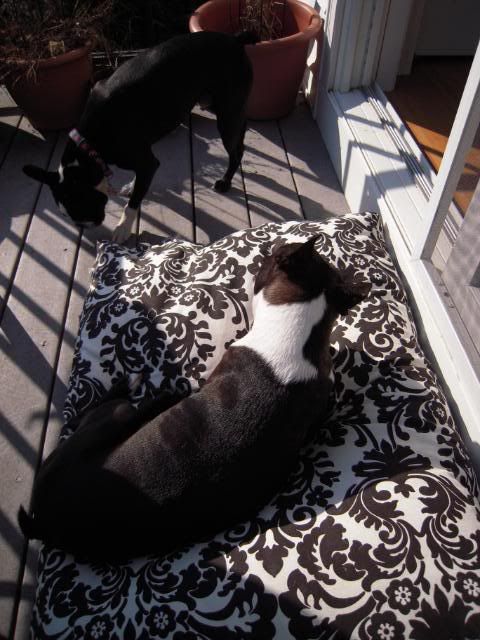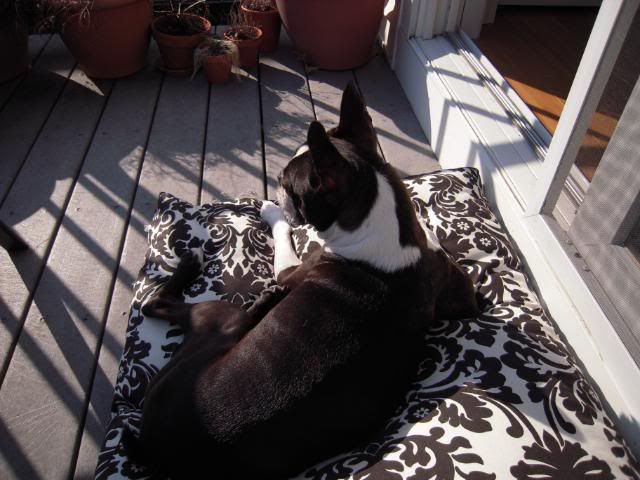 Posted by

Rocco the BT
at 4:23 PM
No comments: