Rocco was my sidekick today while Dexter stayed home with his Daddy and Paul.
We went to check out Rocco's PHENOMENAL new home-based doggy daycare, Stone Dog Inn, in Norton. Then off to Pawsmopolitan for kibble and treats. And finally off to the future in-laws for a visit and bit of wedding planning.
Both the boys seemed pleased and tired from their days and crashed in the doggy bed and on the couch, respectively.
The blanket WAS folded neatly over the back of the chair, but Rocco likes to pull it down and bunch it up into a nest. Dex likes to curl up in the doggy bed next to the couch.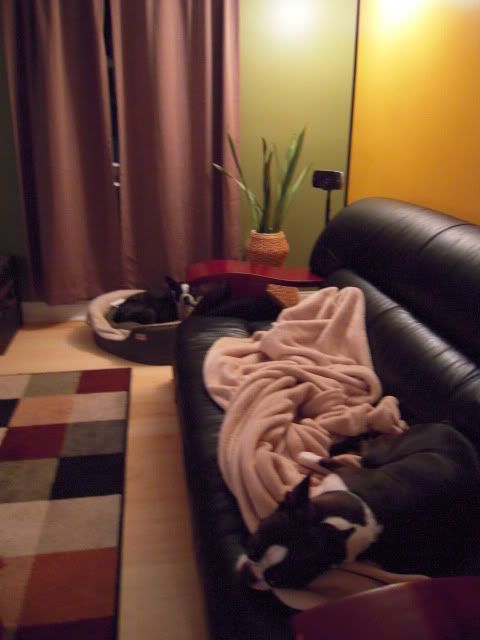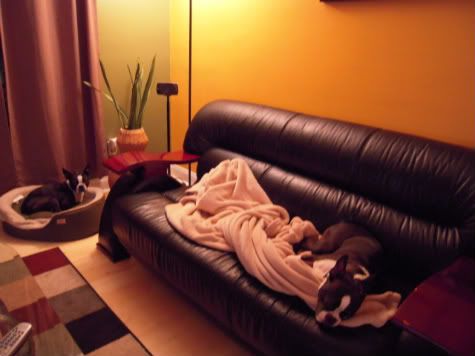 Rocco doesn't hide his displeasured at being bothered by the paparazzi while he's snoozing