The weather has been TERRIBLE! The boys have cabin fever, there is not much fun to be had winter in MA for little troublemaking Boston terriers when the snow is much taller than they are.
Jake makes the best of the lousy weather with boots to keep his feet dry and a coat to keep him toasty warm!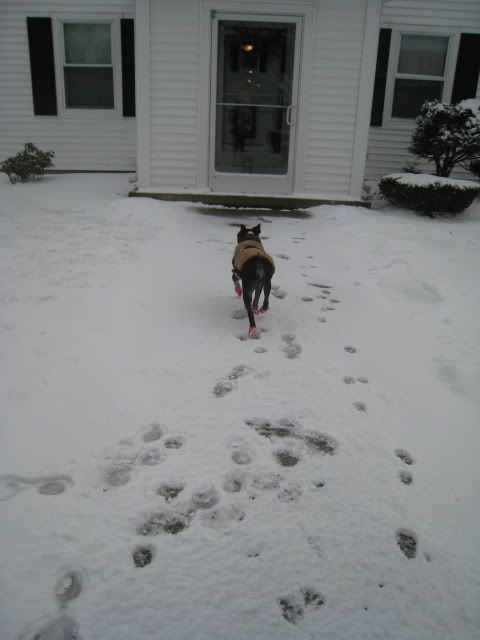 (earlier in the season when the snow wasn't crazy high)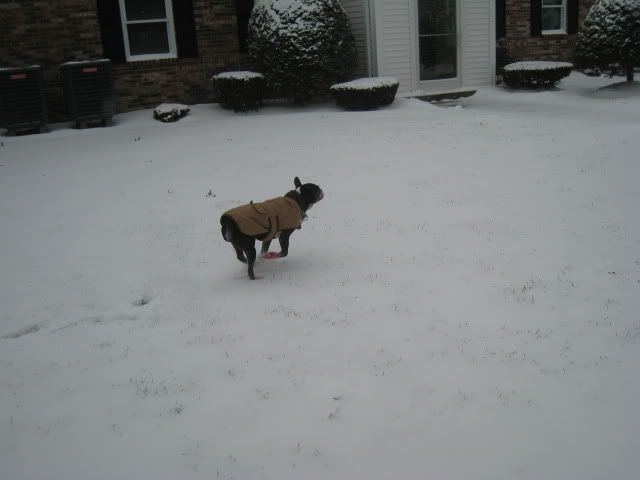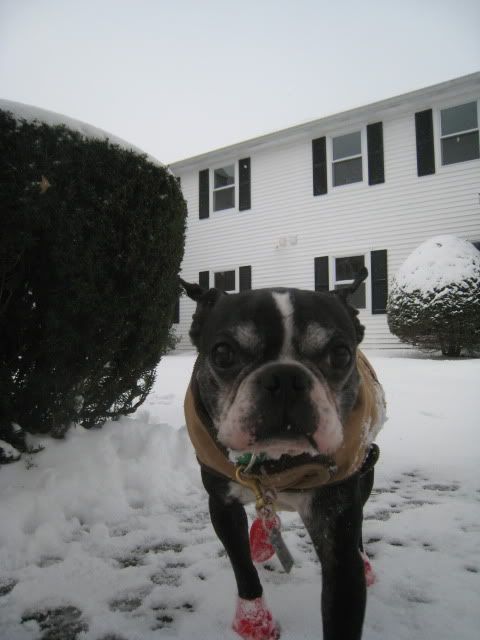 We use PAWZ boots and can't recommend them enough!