Dad went out to hang with his boys, Mom stayed in with her handsome, fun-lovin' boys. The boys took a tub, had some dinner with fresh blueberries and honey, and enjoyed some beef marrow bones. The boys got a new bean bag chair, Rocco is loving it, Dexter loves it too...be it in another, less appropriate way....
Dexter being a cutie enjoying his bone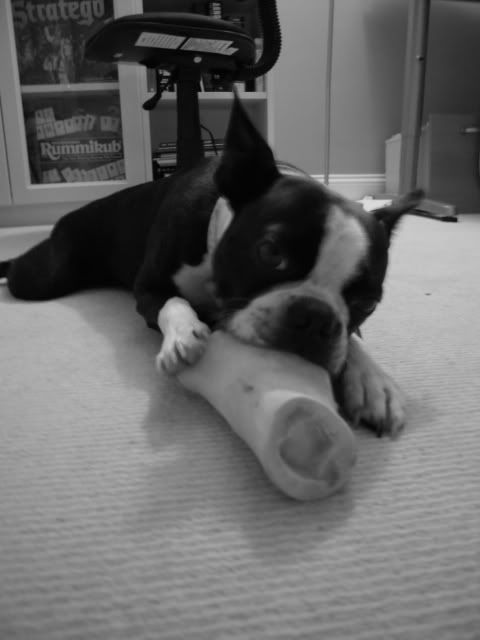 Sprawled out with froggy legs
Eyes closed savoring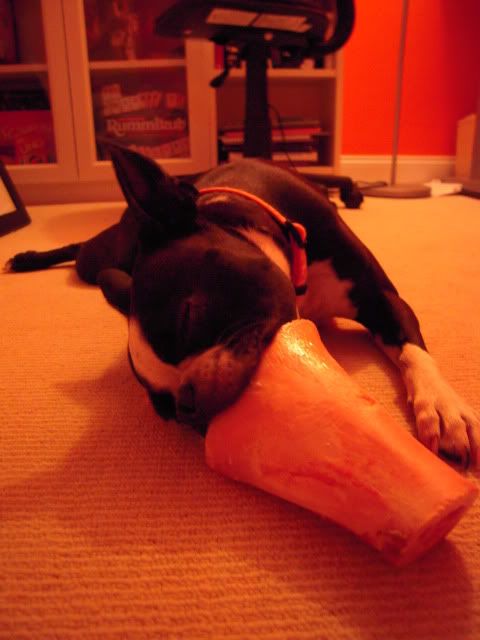 Rocco likes to eat his bone like it's an ice cream cone
Goob snuggling (and sucking on) Rocco's blankie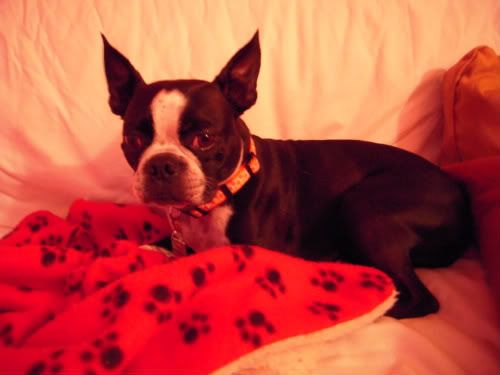 Rocco checks out the new bed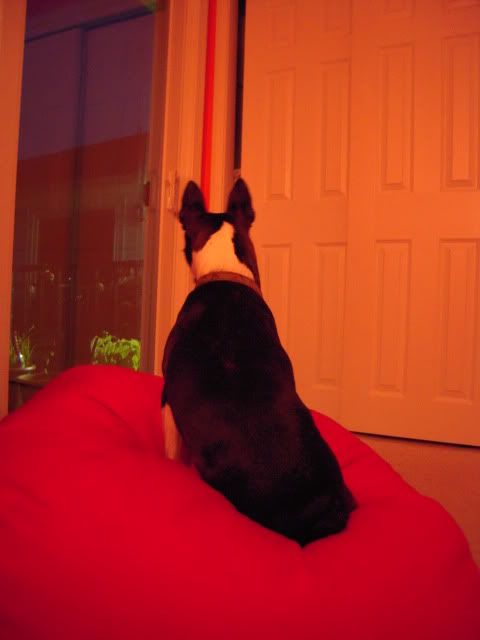 Watching Harry Potter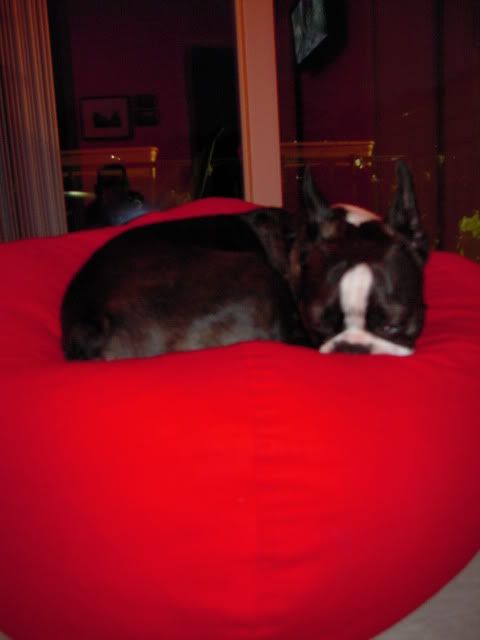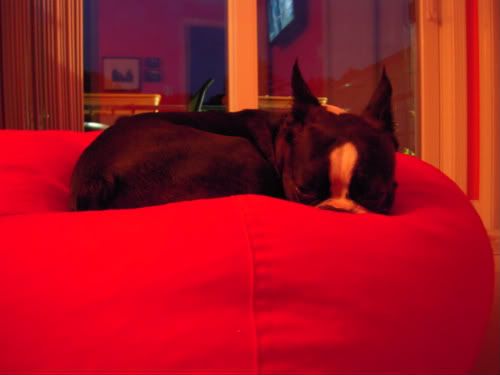 Tough life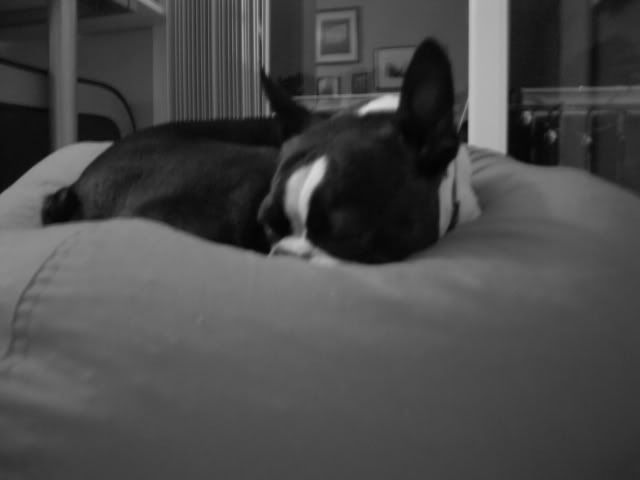 Dex is ready for bed and so am I- Good night!