There isn't much you can do today for $10, there's even less you can do for $10 with your dog so when I found out our training facility offers a drop-in (e.g. anyone can come at any time as often as you'd like) Rally-O class we had to check it out!
We are we going Momma? We have our harnesses on and we are ready to go!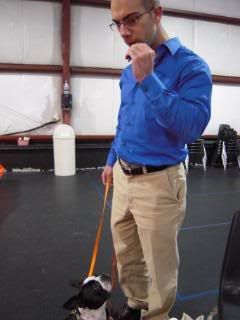 Rocco makes a new friend (sort of)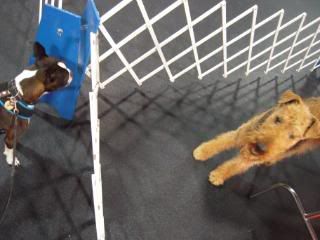 Surprise of the evening: Rally-O was too slow a pace for Rocco, he wasn't really interested, but Dexter LOVED it and the instructor said he shows real potential. Rally-O is definetly a challenge for the handler too, but once Dexter gets his obedience down it is something competitively we will pursue for him.
The class was mentally challenging for Rocco and he was tired when we got home (an added bonus to the fun of dog training)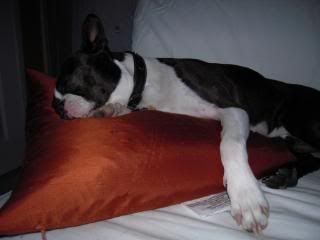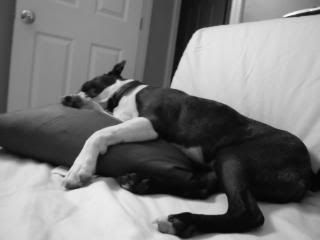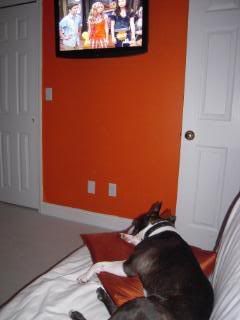 Tomorrow is a BIG day- after training since January- Rocco will be officially starting Agility tomorrow. It is only the first step, but we are on our way to competition. Here is some really interesting information about our new agility trainer: Paulette Swartzendruber for competition agility are available. Don't miss out on this opportunity to train with a current champion - 2009 National Agility Champion! Some of her other accomplishments: 2008 Agility World Team Member, 2008 AKC Agility Invitational Championships top ten finalists, MACH II on Rush as well as numerous MACH titles on various breeds. "