When Rocco runs he is more manageable. So he and Mom are training together to run a 5k on Halloween. We are doing the "Couch to 5k" program and are on week 2, day 3. It is too hot to run during the day lately, though next week looks better, so Rocco has reflective leg bands to run at night safely when it is also a little cooler. Also, to protect his paws from the road heat in the summer and ice in the winter Mom picked up
PAW BALM
to soothe and seal his delicate paw pads.
Cool collar, paw balm, reflective bands, and mesh harness...Check check check!! Sounds like Rocco's ready to run!
Hey what are dez?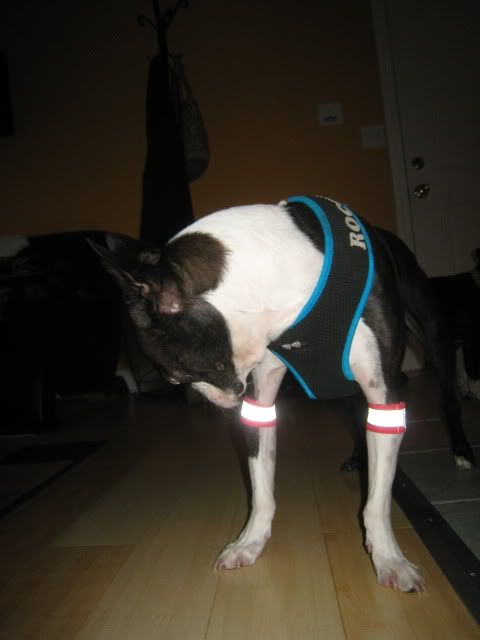 Whyz muh legz glowing? Did I getz bite from dah radioactive spider?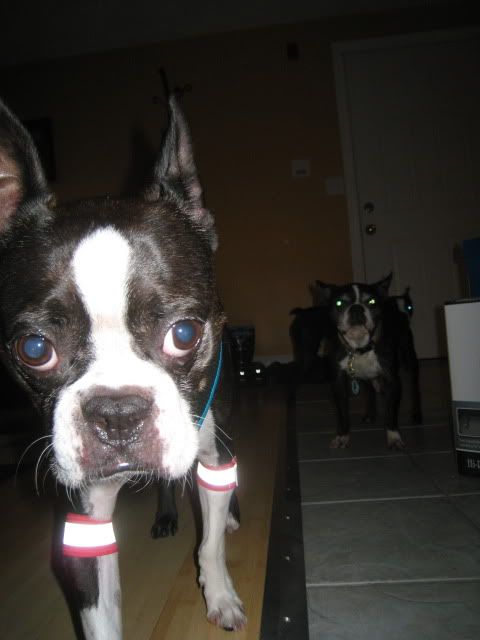 Am I a superhero now? Run fast like dah Flash?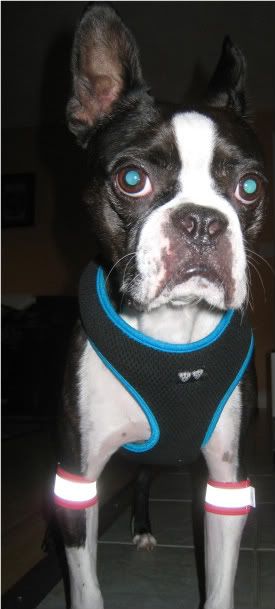 hmmm SuperRocco? Dis sound acceptable
Watz dat? Does sumone need saving? A donut has fallen to the floor? I will save it!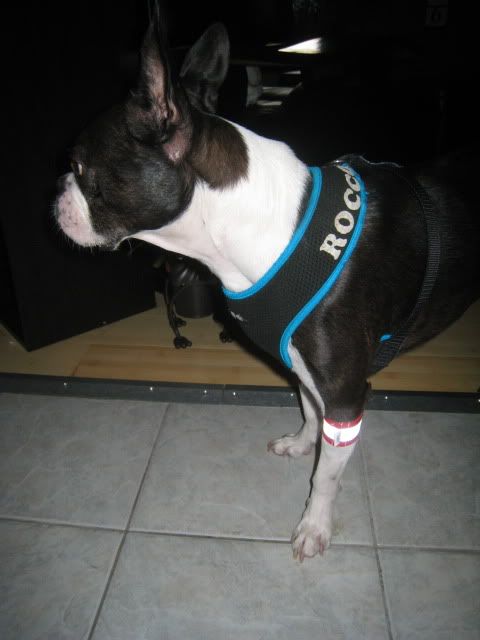 Hulk smash? Rocco super bark!